Tahini, also called tehina and tahina, is used through the eastern Mediterranean, the Middle East, the south Caucasus and North Africa. Basically, it's an oily paste made from ground sesame seeds, like sesame butter. It has a nutty, earthy flavour with a bit of bitter. It's commonly used in hummus, baba ghanoush, as a sauce for vegetables and falafel and a marinade for meat.Pour it on anything really, you can't go wrong.
Something I learned from the ZAHAV cookbooks is that you need a good quality tahini. I used to buy tahini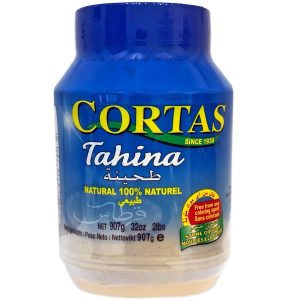 from my regular grocery store, and it would be fairly dry and non-pourable. From my reading in Ottolenghi Simple and Zahav, I learned that all tahini is not made equal, and there are strong regional differences. They recommend Lebanese, Israeli and Palestinian brands, for the creaminess and pour-ability. I went to Fig on Cedar Hill Cross Rd and got one from the Costas Brand. Pourable, creamy and delicious.
Israeli Chopped Salad
Greek salad seems somewhat ubiquitous as a concept – tomatoes, cucumber, red onion, kalamata olive and an oregano dressing. It's everywhere and it's a classic. Until last year, I never knew there were varieties of the same thing from elsewhere in the Eastern Mediterranean.  A while ago, I started experimenting with different sauces on this idea, using a lemon, yogurt, and oregano chicken marinade I love, orwith coriander, cumin and lemon. A key for me is always salting the tomatoes after I chop them and letting them sit in a strainer to help the water release and concentrate the flavours (osmosis!).
After reading the Ottolenghi Simple (more to come on this later), one of the first recipes I jumped onto was the Israeli Chopped Salad (tomatoes, cucumber, red pepper, and red onion dressed with lemon, olive oil, garlic, tahini, cilantro and za'atar), it felt like this was what I had been missing. I am obsessed with the flavour of tahini and the combination with za'atar is PERFECT.
This salad is soooo easy to make and for the amount of delicious flavour, I don't know if it can be beat. It's one of those dishes you definitely don't need a recipe for, once you get the hang of it you can combine everything to taste. Highly recommend!
Top photo taken by Marco Verch